"An association between two cultures, two families and two grapes"
The idea of a partnership between the Rothschild and the Catena families was born in 1999. The Catena family has been producing wines for four generations, their vast knowledge of the high altitude terroirs of Mendoza has ranked them amongst Argentina's most reknown Malbec producers. With Domaines Barons de Rothschild (Lafite) unparalleled know-how in producing great Cabernet Sauvignon, their aim is to produce a wine combining French and Argentinian cultures and the two signature grapes of both families.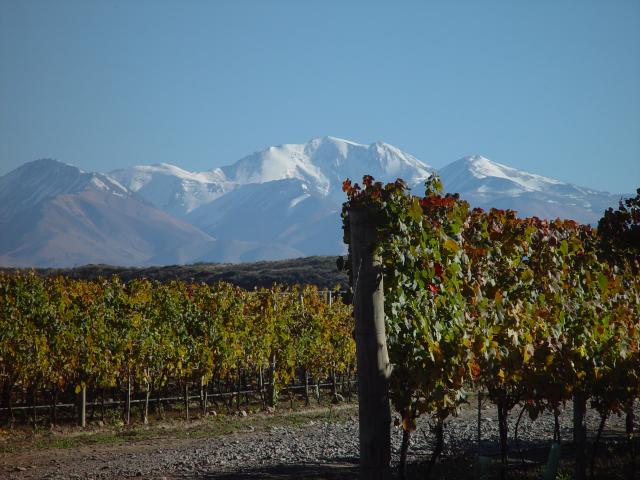 The vintage
A harsh winter followed by a sunny spring triggered an even bud break and enabled full flowering. Good weather was the norm for the rest of the season, with little rainfall and a completely dry month of March. These conditions of sunny and dry days combined with the thermal oscillation between day and night allowed for slow and steady maturation of the grapes, softening the intensity of the tannins whilst preserving a remarkable freshness. On March 25th temperatures dropped again in our high-altitude vineyard but fortunately this cold episode didn't affect the ripening process , leading to one of the best harvests in the decade.
Varietals
Malbec : 76%
Cabernet sauvignon : 24%

Tasting notes
The robe is dark and an intense in color. The nose reveals aromas of dark fruit such as blackcurrant and blueberry. On the palate, the wine is well-balanced with a good concentration and persistent freshness. The ripe and well-integrated tannins contribute to the harmonious feel of this wine. The finish is smooth with subtle notes of oak. We recommend serving it at 16° C.